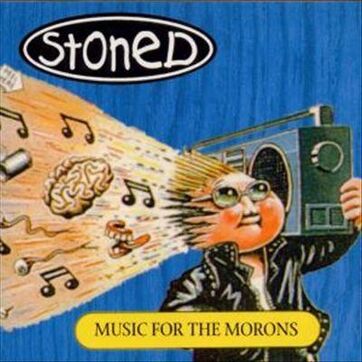 Music For The Morons is the first album released by the Swedish Skatepunk band Stoned . It was released in 1995 by Ampersand Records as a CD. It was re-released in North America by Onefoot and Subway Records. Today, this album is out of print in both, Europe and the United Sates.
Tracklist
Edit
One Day [2:25]
Cuestick Chavez [1:59]
Big Dent [2:36]
The Trooper [1:49]
Pizza Pete [2:48]
Fantasy Trip [2:03]
Smile [2:03]
Studman [2:44]
Rock Song [1:49]
Senor Couch [1:09]
Disfigurative [1:50]
Partyland [2:06]
Crazy Dick [2:40]
Jukebox Jim [1:52]
total running time: 29:49
All songs written by Bosse, all lyrics written by Magnus
Recording and production
Edit
Recording took place at Tonteknik in Sweden June 1995.
Personnel
Edit
| | |
| --- | --- |
| Arranged | Stoned |
| Performed | Stoned |
Musical Style
Edit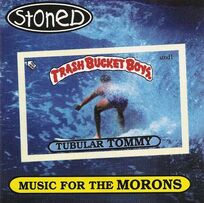 On this Album,Stoned still plays Ska, but their sound slowly drifts in the skate punk direction.
Re-Release
Edit
MFTM was re-released by Onefoot and Subway Records in North America. The only difference was a different cover.